ABOUT US
To be good stewards of nature natural resources, we know we need to rise above industry standards. When it comes right down to it, we won't be able to accomplish our goals (or our clients' project goals) unless we are also honest and transparent. That means clear communication and putting people first. Not just our customers, but our employees, as well.
Each part is just as important as the next. And a healthy respect for people goes hand-in-hand with a respect for the environment.
OUR MISSION, VISION AND VALUES
MISSION > To offer valued solutions in water and forest management through light impact earth moving operations.
VISION > Provide effective solutions for our people, our customers and conservation through sustainable achievements.
VALUES: An award-winning international practice covering architecture, planning and industrial design in all major sectors, we breath life into buildings through beautiful form and function.
OUR TEAM
In addition to sharing an industry and a love of the outdoors, the three principals at Evergreen—founder Jeremy Tjaden, David Elway General Superintendent—share a deeper bond: They are all brothers in the Marine Corps. This has helped them develop an irreplaceable sense of understanding and trust like no other.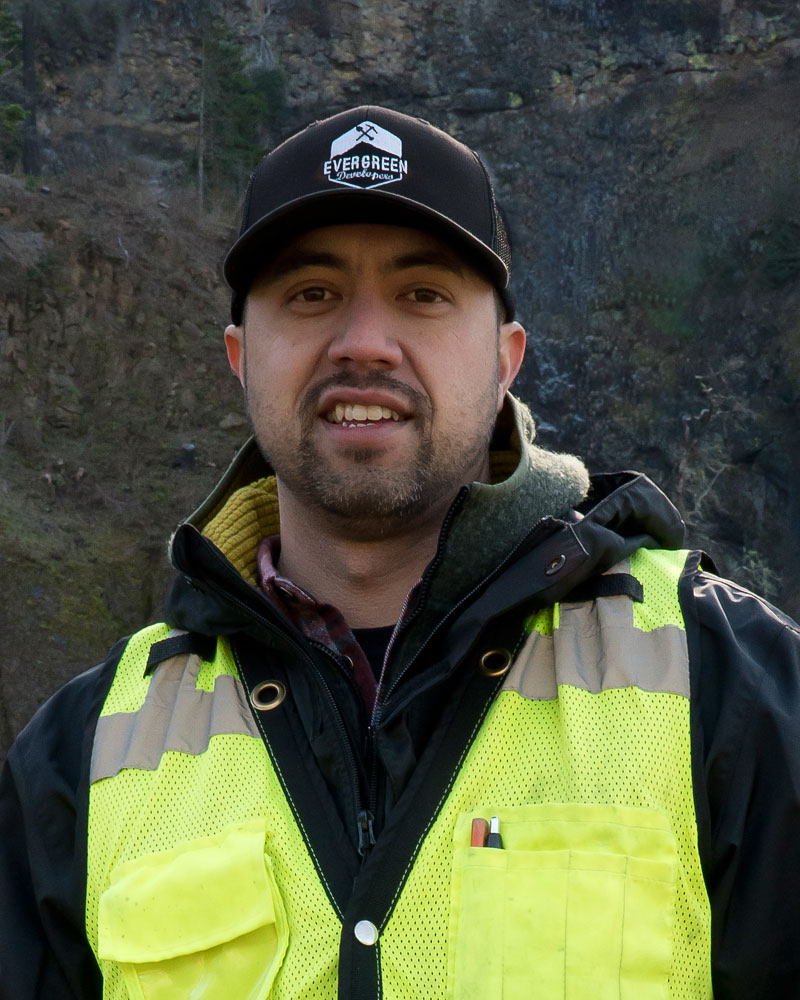 Jeremy Tjaden
Evergreen Developers was founded by Jeremy Tjaden, a consultant with years of commercial construction earth-moving experience in the civilian world. There, he was able to view projects from multiple angles—as a laborer, operator, and foreman.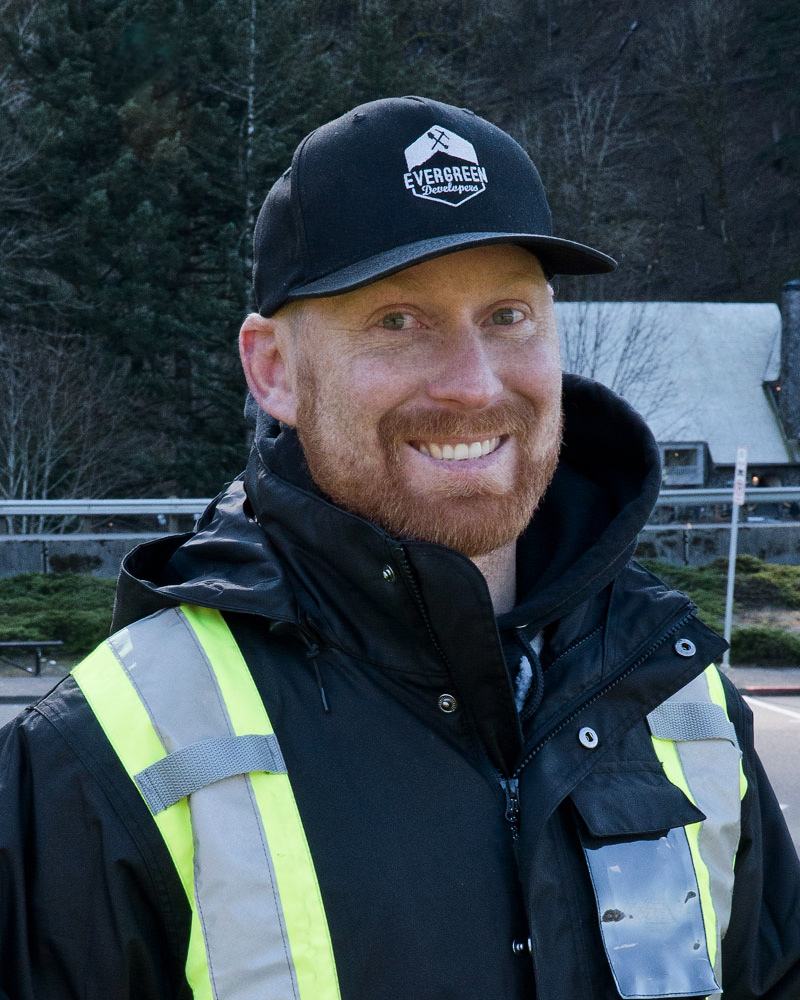 David Elway
David Elway is project superintendent for Evergreen. He was born in Northern California, where he grew up working in the forestry industry starting at age 14. After high school, David joined the Marine Corps and was in the Infantry.
OUR TEAM APPROACH
There is a strong sense of mentoring at Evergreen. We work to build up team members—empowering everyone involved. We're all part of the same team with the same overall objective.
"As long as we all have the same understanding, we can move forward on anything, celebrate the successes, and learn from the downfalls," says Jeremy.
Due to the nature of the job, construction work in general (and earth moving specifically) means planning for and dealing with the constant potential for accidents. That said—even being an active part of such a demanding and difficult industry—Evergreen is working on a perfect record: Accident free since the beginning!
A lot of the credit for that has to go to preparation. Our field team always discusses the project we are doing, our task of the day, and how to make sure everyone on the team clearly understands our intent and approach, and how to make it happen safely.
Honesty and transparency help, too. Post-project, the team discusses our approach. What worked best? What could be better? That helps prevent it from happening again but also promotes thinking about our actions in ways we might not have before.
And that leads to more creative solutions for future projects.